12, 13 & 14 juillet 2015
Flânerie
←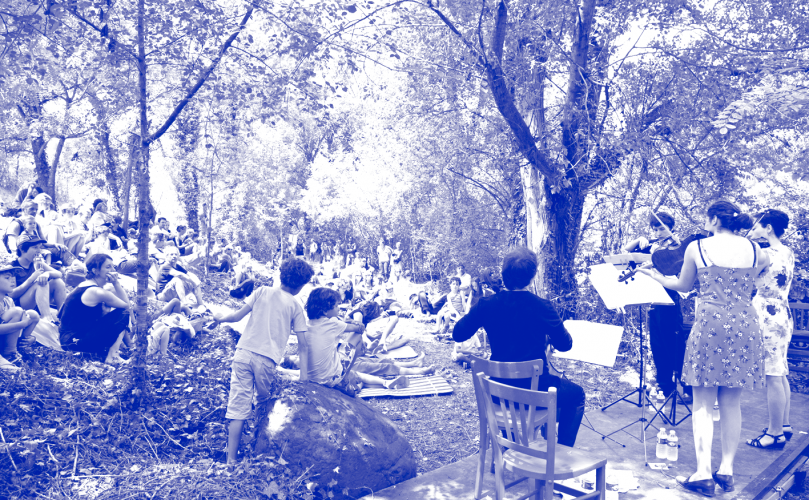 Siestes musicales
Musique
À l'heure de la sieste, laissez-vous conter la musique et bercer par la douceur de l'instant.
Dimanche, retrouvez un quatuor jeunes talents issu de l'Académie d'été du Quatuor Debussy en partenariat avec le Festival Cordes en Ballade, lundi, les musiciens d'Akoreacro et mardi, David Rémy, guitariste du spectacle Roue Libre.
At naptime, let yourself get lulled by the charm of the melody and relax with this sweet moment.
12, 13 & 14 juillet 2015
Notice: Undefined index: Horaire in /home/lacascad/www/lenouveausite/wp-content/themes/festival/single.php on line 102

Horaire
:
Chaque jour à 14h00
Notice
: Undefined variable: residence in
/home/lacascad/www/lenouveausite/wp-content/themes/festival/single.php
on line
126
Notice
: Undefined variable: residence in
/home/lacascad/www/lenouveausite/wp-content/themes/festival/single.php
on line
127
Notice
: Undefined variable: residence in
/home/lacascad/www/lenouveausite/wp-content/themes/festival/single.php
on line
128
Notice
: Undefined variable: residence in
/home/lacascad/www/lenouveausite/wp-content/themes/festival/single.php
on line
129
Notice
: Undefined variable: residence in
/home/lacascad/www/lenouveausite/wp-content/themes/festival/single.php
on line
130